Saskatchewan Transfusion transmitted injuries surveillance System (TTISS)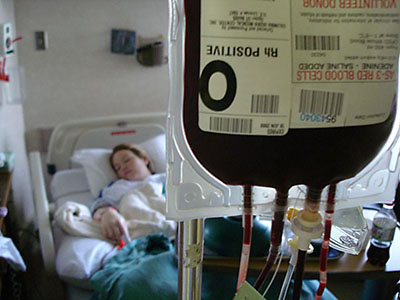 Saskatchewan Transfusion Transmitted Injuries Surveillance System (SK TTISS)
Blood Safety Contribution Program (BSCP)
The Public Health Agency of Canada (PHAC) has established the Blood Safety Contribution Program (BSCP) as part of its surveillance system. Hospitals in all provinces and territories voluntarily report adverse transfusion reactions to the BSCP.
The BSCP collects de-identified data on adverse reactions related to the transfusion of blood components (red blood cells, platelets, plasma and cryoprecipitates) and blood products (plasma derivatives). The surveillance information collected through BSCP is used to identify trends in adverse reactions at the national level. The overarching goal of BSCP is to improve transfusion processes and maximize patient safety in Canada.
Saskatchewan has actively participated in the BSCP – Transfusion Transmitted Injuries Surveillance System (TTISS) surveillance program since 2004. Every year, a summary report of the TTISS data in Saskatchewan is prepared. The report provides information to the hospitals and to the transfusion medicine specialists in Saskatchewan about adverse transfusion reactions.
Saskatchewan Transfusion Transmitted Injuries Surveillance System (SK TTISS)
SK TTISS is committed to the development of a comprehensive program for reporting adverse transfusion reactions in Saskatchewan. The Saskatchewan Health Authority, the Saskatchewan Transfusion Medicine program and the Transfusion Medicine Discipline Committee support SK TTISS.
| Document Name | Date of Original Publication | Date Revised | |
| --- | --- | --- | --- |