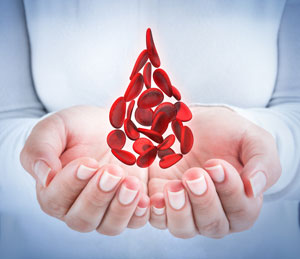 Patient blood management (PBM) is an evidence-based, multidisciplinary approach to optimizing the care of patients who might need transfusion. PBM encompasses all aspects of patient evaluation and clinical management surrounding the transfusion decision-making process, including the application of appropriate indications, as well as minimization of blood loss and optimization of patient red cell mass. PBM can reduce the need for allogeneic blood transfusions and reduce health-care costs, while ensuring that blood components are available for the patients who need them.
Access7 – Talk of the Town with Special Guest Dr. Ryan Lett, MD, FRCPC
Recording date: October 29, 2018
Anemia: A problem to Which Transfusion is Rarely the Answer
Presentation date: January 25, 2017
This 49 minute presentation is an overview of current evidence published to recognize both anemia and transfusion are independent risk factors for increased morbidity and mortality. Dr. Lett will review interventions to decrease anemia and minimize perioperative and hospitalization blood loss. This presentation has been recorded so that it can be utilized as a resource to physicians and to promote Patient Blood management in Saskatchewan.
PDFs of Presentation Slides
| Document Name | Date of Original Publication | Date Revised |   |
| --- | --- | --- | --- |
| | | | |
| --- | --- | --- | --- |
| Anemia: A problem to which transfusion is rarely the answer presentation - January 25, 2017 | January 13, 2018 | March 20, 2018 | Download |
| | | | |
| --- | --- | --- | --- |
| Difficulties (and Solutions) in a PBM Program - Dr. J. Freedman | November 1, 2018 | November 1, 2018 | Download |
| | | | |
| --- | --- | --- | --- |
| Patient Blood Management Presentation - November 22, 2016 | January 13, 2018 | May 17, 2018 | Download |
Patient Blood Management Algorithms
| Document Name | Date of Original Publication | Date Revised |   |
| --- | --- | --- | --- |
Other Patient Blood Management Resources
| Document Name | Date of Original Publication | Date Revised |   |
| --- | --- | --- | --- |